LAURA Y. KI, DDS, PC
4001 FAIR RIDGE DR. STE. 205 FAIRFAX, VA 22033
Call To Make Your Appointment Today
Serving the Fairfax, VA community with a comprehensive line of dental offerings, Laura Y. Ki, DDS, PC can help you and your family with whatever your dental needs may be. With more than 25 years of dental experience in the area, we are uniquely placed to help our friends and neighbors have healthy teeth and healthy gums for life. We are excited to start this journey toward a healthier life for you and your family.
We Speak: English and Korean!
I'M EMBARRASSED TO SMILE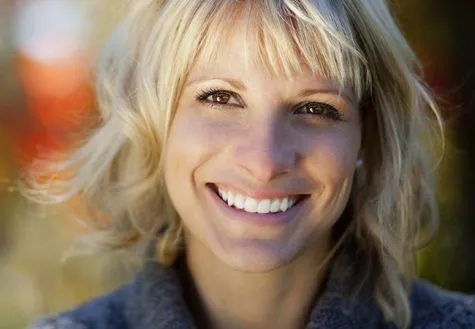 Your smile is one of the most unique traits you have. Don't let some minor cosmetic issues keep you from showing it off to those around you. No matter what your problems are, Laura Y. Ki, DDS has a solution that will work for you. Common Cosmetic Problems And Solutions There are a number of minor issues that can rob you of confidence in your smile. Cosmetic dentistry from Dr. Ki can help give ...
I'M HAVING A HARD TIME CHEWING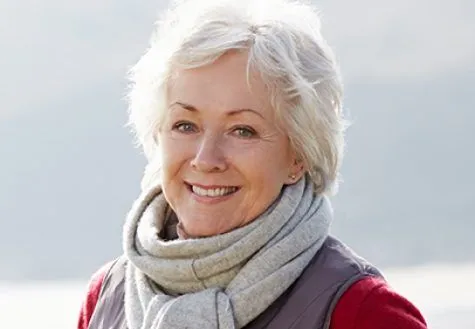 Ever heard the phrase "use the right tool for the job"? Your natural teeth happen to be the perfect tool for the major job they were given, chewing your food. So, what are you supposed to do if this "perfect" tool fails? In the past, the replacement options were either dental bridges or dentures, but now, we have dental implants. Dental implants will give you back everything you lost when ...
I'M IN PAIN OR HAVE DISCOMFORT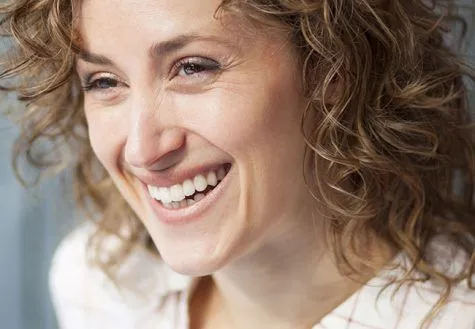 Your body does almost everything well that it needs to, and one of those functions is communicating when something is wrong. That communication is called pain, and it is a signal that you need to do something to take care of it. Let Dr. Ki help you determine what that something is with our emergency dental care. Common Dental Emergency Situations Understanding what is and is not a dental ...
WELCOME TO LAURA Y. KI, DDS, PC
Helping people and creating beautiful smiles are the two goals we aim for here at Laura Y. Ki, DDS, PC . We have been serving our friends and neighbors in the Fairfax, VA community for more than 20 years with excellent dentistry. We invite you to browse our site to see what we have to offer you, and then stop in or call our Fairfax, VA dental office to set up an appointment with our Fairfax, VA dentist Dr. Ki today.
Our Services
The office of Dr. Laura Y. Ki, DDS, PC is a comprehensive dental service provider in Fairfax, VA. We offer a warm, comfortable environment in which you can get all of your dental needs addressed. Some of our dental service offerings include:
General Dentistry - All of your general and family dental needs can be taken care of here under one roof. Dr. Ki takes genuine interest in the dental health of her patients. Whether you are here for a regularly scheduled exam and cleaning or are getting your teeth checked for periodontal disease, you can be sure that you are in good hands with Dr. Ki and her staff.
Cosmetic Dentistry - Helping you look as good as you can is one of the joys of being in the dental field. One way we can accomplish this is through our cosmetic dentistry treatments. Get a fast and easy teeth whitening treatment to boost your smile. Do you have minor issues with the appearance of your teeth, and teeth whitening has been ineffective? Let Dr. Ki show you how dental veneers may be able to solve your problem. Dr. Ki can take care of your crooked teeth with our traditional braces or Invisalign. We are sure to have an orthodontic solution for your bite or alignment problem.
Restorative Dentistry - Helping you and your smile is more than just making it look pretty again. Sometimes, it means restoring it after accidents, injuries, decay, or just life have damaged it. Dr. Ki can replace lost teeth with dental implants, restore the function of your teeth with dental fillings for cavities, or clear a dental infection with a root canal.
Our Doctor
Dr. Laura Y. Ki – Dr. Ki became a dentist so that she could help people with their teeth. This desire was born out of watching her own father struggle after losing his teeth. It was not a choice made for money or prestige but rather out of compassion and a desire to do her part to make a difference in people's lives. That is what she strives to do every day at her practice here in Fairfax, VA: make a difference one smile at a time.
Call our office at (703) 273-2545 to schedule your appointment and begin your journey to a healthy smile. You can use our online form to schedule your appointment as well. One of our staff members will contact you shortly to confirm your date and time.
Whatever your dental needs are, we can take care of them and get you back to living your life.