INVISALIGN: MAKE THEM WONDER WHERE YOU GOT YOUR SMILE
If your smile suffers from wayward teeth, you have probably looked into finding a way to straighten them. Traditional braces leave a visible mark on your smile during treatment, and they don't mesh well with an adult lifestyle. If you are looking to straighten your smile but are turned off by the visual effect that traditional braces will have during your treatment, we want to introduce you to Invisalign . You won't need to worry about how your smile looks ever again. To know more about our clear brace, call our dental office at (703) 273-2545 to schedule your Invisalign Fairfax, VA area appointment.
Invisalign Treatment
Invisalign is a new take on straightening your smile. Made out of smooth plastic instead of the sharp metal that traditional orthodontics treatment use, Invisalign is a clear braces that will gradually shift your teeth into proper alignment. You will use a series of different aligner trays, and at the end of the series, your smile will be just the way you want it. Dr. Ki will go over your current condition and help you determine if Invisalign is the right choice for your smile.
The Invisalign Process
The Invisalign method is about as easy as it gets in terms of quickly and effectively correcting the alignment of your teeth and improving the look of your smile.
Step #1 – Your journey toward a better smile starts with an appointment with Dr. Ki. She will evaluate your current situation and figure out where you would like your smile to be. A treatment plan will be developed during this appointment, and the process will begin. Dr. Ki will take X-rays and molds of your teeth. These will be used in the production of your custom aligner trays. Dr. Ki will also go over the Invisalign process specifics and answer any questions you may have.
Step #2 – This is when you will start to see your smile getting better. You will receive your aligner trays and begin wearing them immediately. In order for the aligners to be effective, you will have to wear them for at least 22 hours per day. They can be removed for meals and for your daily oral hygiene routine. You will wear each aligner for two weeks and then switch to the next aligner in the series. Every six weeks you will come back in to see Dr. Ki to check on your progress and pick up additional aligners as needed.
Step #3 – The final step in the process starts when your smile is straight and you are able to smile with confidence again. You will be free from the aligners and the routine of wearing them all day, though given that they are practically invisible, that's not much of a change. You may need to wear a retainer at night to keep your teeth from shifting back to their original position, but that will be a small investment in the new, beautiful smile that you now have to show the world.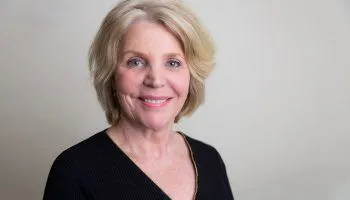 Benefits Of Invisalign
Time – Traditional orthodontic treatments take between two and three years to correct the alignment of your teeth. Invisalign can do that in as little as 12 months! That's right, one year and your smile will look the way it was meant to look: straight and all-around attractive.
Appearance – The clear aligners allow you to straighten your teeth without worrying what other people think. The reason you don't have to worry is that they don't know you're doing it. Your aligners are practically invisible, so the only way most people know you're using them is if you tell them. Although we would love to help the people you know get the same smile you have, you won't have to worry about them finding out because of how you look during treatment.
Convenience – Your morning and night routines and your eating habits will remain the same with Invisalign. There is no special brushing technique and no foods that need to be avoided. You can live your life free from the hindrances that come with traditional orthodontic treatments. You will save time at the dental office with Invisalign as well. Your visits to Dr. Ki will be every six weeks or so, and they are only to check on your progress and get more aligners as needed – quick and easy. Straighten your teeth and live your life the way you want to, not the way your treatment forces you to.
Call Dr. Ki at (703) 273-2545 for an appointment today to. You can also schedule online using our online form. We want to help you and your smile look as great as you were meant to look.